Solo musician for hire - vocal/piano/guitar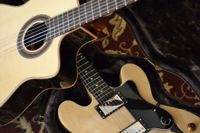 Gray will entertain you, both with his smooth voice, and with his subtle and creative piano/guitar playing. His music is best described as happy, relaxing and uplifting with his Gypsy Jazz and Bossa Nova attracting people to cafés. Versatile is a word that well describes Gray's performance capabilities, easily transitioning between an eclectic mix of Bossa Nova, Jazz, Funky music, a dash of Spanish Guitar, Happy Pop, Retro Rock and Cool Old Songs.


In addition to a great choice of music, he excels at vocal and guitar/piano live improvising and uses the very latest in guitar looping technology to create the impression there are two musicians. Music provided can include singing or be purely instrumental - either guitar, piano or both. For venues that don't have a real piano, but want that beautiful background grand piano sound, Gray uses latest Yamaha keyboard technology.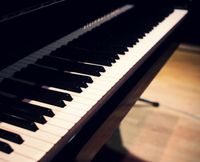 As much as possible, performances seek to provide patrons with an authentic music experience - rarely relying on backing tracks. All this adds up to create a sophisticated 'retro European café/restaurant or piano bar atmosphere'. This music is very suitable and affordable for restaurants, piano bars, cafes & cocktail venues or events that are looking for a classy retro atmosphere, where you can easily talk over the background music. For two or three musicians - see separate pages 'Jazz Duo' & 'Cadenas Vibrantes' for details.
Sunshine Coast venues Gray has performed include
Bistro C Noosa, Noosa Yacht club, Sheraton Resort Noosa, Cooroy RSL, Bribie Island RSL, Pomona Bowls Club, Serges Itailan Restaurant Pomona, Tewantin RSL, Maroochydore SLSC, Coolum SLSC, Catalina Cruises Noosa, Bohemian Bungalow Eumundi, Novotel Twin Waters Resort & Palm Lake Resorts on the Sunshine Coast.
"I was looking for a musician to play a wide range of genre at our rhythm and paint nights. After searching for the right fit, Gray ticked all the boxes. I hired him with confidence that he would create a very special atmosphere for my clientele and he truly delivered. Truly a pleasure. I hired Gray as my only musician after that first night, it was just the perfect combination"
— Sarah - Owner of Through the Makers Window.