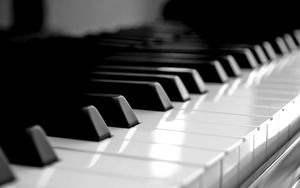 Bio
Hi,
I'm a professional musician, music teacher and aspiring writer based in the Noosa Shire Hinterland, Queensland, Australia. I'm very blessed to be able to live in such a beautiful place that inspires me to interact with nature, people and music. I enjoy live performing - singing and playing piano or guitar at concerts and gigs on the Sunshine Coast. Being a multi instrumentalist enables me to teach a number of instruments and perform with others.
I have a fairly diverse background in music - ranging from brass instruments, singing and piano, to guitar, bass, drums and saxophone. I have also always been immersed in a variety of styles from classical, to rock, blues, pop and jazz. My qualifications - Bachelor Of Music (Honours), A. Mus. A and a Bachelor of Theol. I started my professional career as a full time brass player in the Queensland Symphony Orchestra before moving to the Tasmanian Symphony Orchestra where I worked for 9 years.

Since returning to Queensland I have diversified more both in the instruments I perform on and teach, and in the musical styles I explore. In the last few years I have become interested in Gypsy Jazz, Bossa Nova, Samba, Reggae and Spanish styles. I have also become interested in writing for strings, both classical music and Mediterranean styles. I currently have the challenge of composing music for some classical musicians in Vienna and would like to one day publish some of my various original music pieces.
I have always enjoyed sharing music and helping others along their journey with music. My private music school "Mountain Music" which commenced in 1999 has enabled me to teach hundreds of local children and adults how to play an instrument.