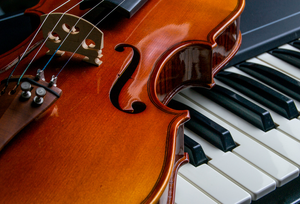 'Cadenas Vibrantes' - music duo/trio for hire
'Cadenas Vibrantes' offers a vibrant rich sound of string and vocal music including an eclectic mix of music that has evolved over time to include retro French popular songs. The group produces great harmonies with 2 voices, piano and violin. Gray's wife Ann Liddell, delights audiences with her renditions of Edith Piaf songs. 

 

Jon O'Brien is an accomplished and versatile violinist who can move easily between classical and other styles. He is an experienced orchestral and chamber music player as well as performing in Brisbane and the Sunshine Coast in a variety of venues and events.